Speaker, Author, CEO of You've Got Clients, and Mentor to high-achievers
LaTisha Styles is a speaker, author, coach, and Online Marketing Certified Professional®. She is the Founder & CEO of You've Got Clients® and author of Assume the Throne - 4 Steps to Unlock Your True Identity and Power as a Leader.
To her audience of over 88,000 followers, subscribers, and regular viewers, LaTisha provides tips, guidance, and insights on marketing, branding, content creation, mindset, and more. Her message is simple, "You deserve to achieve your dreams, but only if you decide to do whatever it takes to get them."
"You deserve to achieve your dreams."
After graduating college with a finance degree during the Great Recession, she couldn't find a job, so she decided to create her own. The journey was not smooth and required LaTisha to cultivate what she calls a "stubborn belief" in manifestation – the concept that you can create the life of your dreams by directing your thoughts. That belief led to her building a business that has generated over a million dollars.

Before all of this -- before the business, the success, and the income -- LaTisha was a woman who knew exactly what she wanted.
Customers served!
970
+
students
Customers served!
970
+
hours of watch time
Customers served!
970
+
followers & Fans
I doubled my rates - and booked 2 new clients
I came to LaTisha because I wanted the technical help. But I got more than I expected. LaTisha did a lot of mindset work with me and told me I needed to increase my rates. That was one of the first things I did and within three weeks of working with LaTisha I booked 2 clients at double the rate that I was charging before. That was big because I've worked with other coaches before and for whatever reason I just couldn't get past that mental block. There was something about the way LaTisha presented it and the process she gave me, I was able to do it, and it was easy. It was awesome!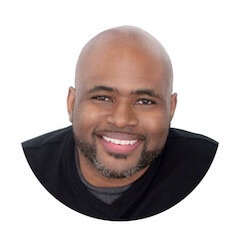 I feel so powerful!
I'm so excited to share that I actually manifested the EXACT position that I was Open to Receive! In just a few days. It has all the factors from my lavish life exercise. I feel so thankful and relieved and powerful...now I can FOCUS on prioritizing my vision, emptying my container even more and enjoying LaTisha's retreat!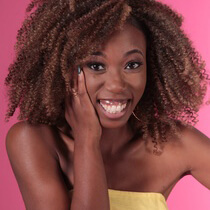 I started making daily sales!
Since working with LaTisha, I was able to identify a bad relationship holding me back from what I truly wanted. With her encouragement I released that relationship and just a few days later I met my now fiancé. We recently got married on the anniversary of our first date. I received so much more than the business lessons which are already super valuable. I joined her on the #RoyalRetreat and my course sales went from a few sales per month to a sale every day for several weeks before getting consistent for months now with sales every day or two. I can't wait to see what I can do with my business and manifest in my life next!