LaTisha Styles
I help business owners generate demand for their services through custom video content.
I'm a branding and marketing consultant who has built an audience of 88,000 followers, served 5,000+ students and clients, and created videos that have reached 1.5M viewers. I help clients create content that converts.
Developed video marketing assets and custom content for millennial audience covering the basics of personal finance, career, budgeting, retirement, effective money management, and investing.
Responsible for the development and execution of email sends averaging 85-106k a month with a 98% deliverability rate and 37% open rate.
Created viral social media strategy designing high performing campaigns with 5% click-through-rate (CTR). Managed $15,000 monthly ad spend for single client.
Maximized use of on-site and off-page SEO to increase average ranking of overall website by 12.2 points in 90 days and average click through rates from 1.7% to 2.5% in the same 90 days.
Created educational training, courses, and workshops in various digital marketing topics.
Provided technical support to clients for marketing tools and tech setup.
Maintained, designed, and created web content using HTML/CSS/JavaScript/PHP/APIs for clients' WordPress websites.
Tracked and reported on user analytics using Google Analytics and third-party tools.
Customers served!
970
+
students
Customers served!
970
+
hours of watch time
Customers served!
970
+
followers & Fans
I doubled my rates - and booked 2 new clients
I came to LaTisha because I wanted the technical help. But I got more than I expected. LaTisha did a lot of mindset work with me and told me I needed to increase my rates. That was one of the first things I did and within three weeks of working with LaTisha I booked 2 clients at double the rate that I was charging before. That was big because I've worked with other coaches before and for whatever reason I just couldn't get past that mental block. There was something about the way LaTisha presented it and the process she gave me, I was able to do it, and it was easy. It was awesome!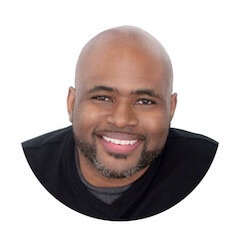 I feel so powerful!
I'm so excited to share that I actually manifested the EXACT position that I was Open to Receive! In just a few days. It has all the factors from my lavish life exercise. I feel so thankful and relieved and powerful...now I can FOCUS on prioritizing my vision, emptying my container even more and enjoying LaTisha's retreat!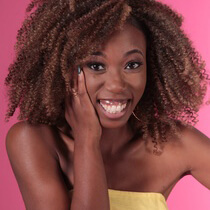 I started making daily sales!
Since working with LaTisha, I was able to identify a bad relationship holding me back from what I truly wanted. With her encouragement I released that relationship and just a few days later I met my now fiancé. We recently got married on the anniversary of our first date. I received so much more than the business lessons which are already super valuable. I joined her on the #RoyalRetreat and my course sales went from a few sales per month to a sale every day for several weeks before getting consistent for months now with sales every day or two. I can't wait to see what I can do with my business and manifest in my life next!