"Your energy is phenomenal!" – Erika B.
LaTisha "Tish" Styles, nationally recognized millennial expert, uses her experience and financial background to motivate emerging entrepreneurs to take an existing skill and turn it into an online business.

With an approachable, down-to-earth style, and a knack for breaking down complex topics, LaTisha puts millennial audiences at ease whether they're discovering entrepreneurship for the first time or looking for a way to gain more clients online.
With each presentation, LaTisha ensures that there is never a dull moment. She provides the laughter, reflection, and inspiration that your audience needs to achieve success!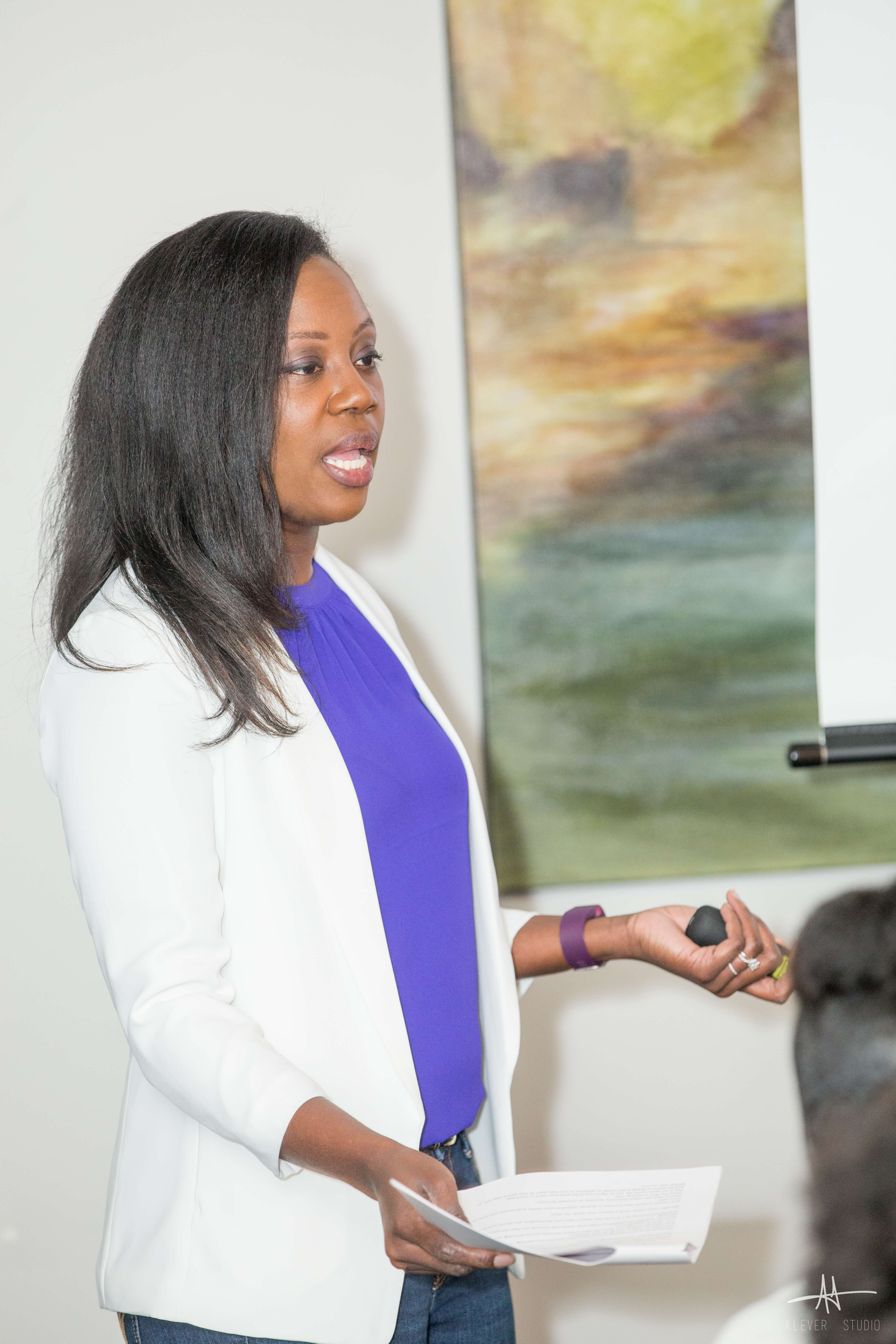 Money Mindset
What's Love Got to Do With It? Is Your Money Mindset Affecting Your Financial Success
"Money is a tool. Use it to achieve what you want, but don't let it control you." In this session, LaTisha discusses her experience with money and hitting rock bottom when she cried on the phone to a creditor. After that happened, she evaluated her relationship with money, turned around her financial situation, and subsequently paid off $32,000 of consumer debt.
Key Takeaways:
Goal setting secrets of achievers that you can apply in your life today
Action you can take right now to reach your goals
The one mental shift that is required before you can find financial freedom
---
LaTisha is both friendly and incredibly knowledgeable. Following her advice can save many hours and many dollars. -Kraig Mathias, CEO, Mathias Media
Small Business
30 Days to Client Praise
In this session, LaTisha shares how to start and grow a coaching and consulting business. This is perfect for career changers and those with a skill to monetize. LaTisha shares how she earned $51,526 as a brand new coach and her strategies for starting a five-figure coaching business from day 1.
Key Takeaways:
How you're silently repelling high-ticket clients that want to pay you top dollar (and what to do to fix it)
The ONE change I made to hit my first 5 figure month (then repeat it again and again)
3 proven psychological triggers to gain 3 clients in less than 30 days (this is what the big marketers do to gain consistent clients)
---
Beginner Biz Bootcamp
In this session, LaTisha helps emerging entrepreneurs get on the right foot. Perfect for entrepreneurs looking for a spark of inspiration or trying to refine an idea. This presentation is highly interactive, perfect for an after lunch crowd.
Key Takeaways:
Traits of successful entrepreneurs
How to spark a business idea
How to choose the right idea for your business
---
WORKSHOP: You Don't Need a Business Plan
In this workshop, LaTisha takes new entrepreneurs through the one page Business Model Canvas. Together or in small groups, participants will have a completed one page business model canvas at the end of the session. They will also have the knowledge to apply it to their specific business.
Bonus: Participants also receive training to gain more clients from LaTisha's signature coaching program, 30 Days to Client Praise.
Looking for a millennial keynote speaker? Contact LaTisha to book her for your next event.